From the City of Bellaire:
After a hiatus of about ten years, the Bellaire Culture and Arts Board is bringing back the popular "Arts and Crafts Festival" to Evelyn's Park on Saturday, November 9, perfect timing for the start of the Holiday Season!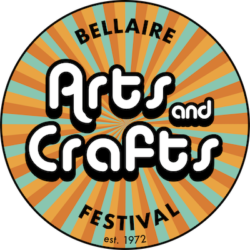 The aim is to recreate the atmosphere of the old event dating back to 1972, previously held in Paseo Park, in the new setting of Evelyn's Park.  The festival was renowned for its mix of quirky artwork and local patronage.
At this stage, the Board is seeking local vendors/exhibitors who would like to participate.  Ultimate inclusion in the event will be determined by a jury process to ensure a variety and entertaining mix of vendors/exhibitors.
Please submit a vendor application by clicking this link provided: Bellaire Arts & Crafts Festival 2019
If you have any questions please contact Cheryl Bright at cbright@bellairetx.gov or cultureandarts@bellairetx.gov.  We are excited to restore this Bellaire tradition!