From the City of West University Place:
Work is underway to install new license plate recognition (LPR) cameras and Tilt-Pan-Zoom (TPZ) as part of the Virtual Gate Project – Phase 2.  The cameras are equipped with similar technology used in police patrol vehicles that can detect and alert the police department of stolen vehicles, vehicles associated with Amber or Silver alerts, and vehicles that are registered with a record of crimes. The project is estimated to be completed by the end of the year.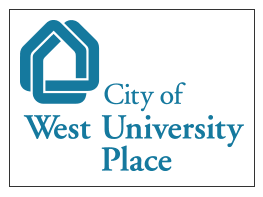 Courtesy notices were hand delivered to all affected property owners informing them of upcoming construction. The City's goal is to implement Phase 2 with minimal disruption.
If you have any questions or require further information regarding construction, contact Assistant Public Works Director Danny Cameron at 713-662-5846 or via email dcameron@westutx.gov or Public Works Manager Edward Orozco at 713-662-5858 or via email eorozco@westutx.gov.
For questions or information regarding law enforcement, please contact Police Chief Ken Walker at 713-668-5862 or via email at kwalker@westutx.gov.
Learn more about Virtual Gate at www.westutx.gov/virtualgate.